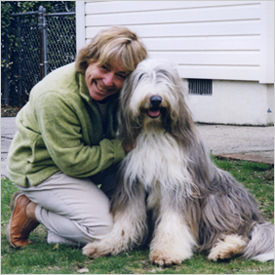 Biography
M.A. University of Iowa, 1972
B.A. Antioch College, 1969
Solo Exhibits:
North Bellmore Public Library: 2001
Massapequa Public Library: 2001
Freeport Arts Council: 2002
Levittown Public Library: 2002
Massapequa Public Library: 2006
Group Exhibits:
Suburban Art League Open Show: 2014
Suburban Art League Members Show: 2003
Suburban Art League Open Juried Show: 2003
Art League of Long Island Open Juried Show
(competitive entry)
: 2003, 2005, 2007, 2008, 2014, 2015
Art League of Long Island Group Show
(competitive entry)
: 2007, 2008
Art League of Long Island Members Show: 2003-2015
Ripe Art Gallery (Greenlawn, NY): 2013
Petit Gallery (Huntington, NY): 2009
East Islip Library: 2009, 2011, 2014
Farmingdale Library: 2010, 2012, 2014
Unitarian Universalist Church (Freeport, NY): 2009, 2013
Hewlett-Woodmere Library: 2013
Independent Art Society Members Show: 2003, 2004, 2005
Independent Art Society Open Juried Show: 2004, 2005, 2006
Yoga Anand Ashram Gallery: 2003-2004
Cedarmere in Roslyn Harbor Group Show: 2005, 2008
National League of American Pen Women (East Islip Library): 2009
Affiliations:
I am a member of the Art League of Long Island, the Independent Art Society and a member of National Pen Women.
I am also on the Executive Board of the Long Beach Art League.
Painting is a series of challenges that reach out and grab one's psyche, like the tentacles of a Medusa. I embrace those challenges. The following concepts are integral to the conception and development of the works seen on this web site:
Edges / Atmosphere deal with the crispness or blurriness of the ends of shapes and how we see the interplay between shapes. Whether the canvas has been divided or that space left intact with forms weaving and limning each other constitute one of my challenges.
Repetition uses space in another way: it becomes a rhythm, a way to modulate perception. The interplay between the yin and yang of the picture which develops into the negative and positive, as in shaped canvases or in my challenge, how the work can be Formatted within the scope of the picture plane.
The boldness of the earth: the colors, forms, shadows we see in the mountainous landscape are massed before us in Terra Firma.
Sound: the patterns that excite our ears by the music played and the intrinsic beauty of the instruments themselves, alone and in concert with others. So many relationships between music and painting, it would be hard not to have this Musical Offering.
The query of migration is found in Flight.
Many experiments have taken place with my use of watercolor – often times having paint impressions direct my brush. The works in Becoming and Being are examples of those experiences.
Working with Collage introduces another approach to relating forms to one another and can also make apparent things which were previously unknown. New figurative and contentual ideas arise out of collage which may well explain its popularity.
And finally, one could not work without Inspiration: there would be nothing to paint about without an idea, a memory, a wish.
I currently teach Painting as well as lead a seminar-style Art History program with the Town of Oyster Bay Community and Youth Services Division and a Water Color Workshop with Cultural and Performing Arts with the Town of Oyster Bay.